BOARDING REQUIREMENTS
We require the following!
Pet must be current on all vaccines.


As per Dr. Jean Dodd's New Vaccine Protocol, we will no longer require annual vaccinations as long as your dog has had the 3 shot puppy series with rabies, then at one year and 4 months of age an additional distemper/parvo, and another rabies vaccination. We will need proof of these shots. Titer level testing for distemper/parvo will be accepted from your veterinarian. Rabies vaccination will still have to be given as per Texas state law.


Dogs must be on heartworm preventative.

If your dog is not on heartworm preventative, then we will require a negative fecal test within the last 3 months prior to boarding.

All dogs must have a current Bordetella vaccine to prevent kennel cough.

Bordetella is given in many forms and we will honor what the vet recommends for an updated shot. We need proof of this vaccine as well.
NOTE: The Bordetella vaccine MUST be given 14 days or more prior to boarding. Please do NOT get the bordetella any sooner. If circumstances prevent getting the vacine in a timely manner, your dog(s) can still be boarded without the bordetella.

You must provide proof of all vaccines from your Veterinarian.
Dogs and cats must be flea free or the animal will be bathed at the owners expense. We recommend you treat your dog or cat with Frontline or Advantage or Comfortis(applied at least 24 hours prior to drop off).
All visits, drop offs and pick ups are by appointment only.
Please call or email to make changes to or cancel your appointment time.
Emergency drop off times can be arranged at almost any time other than our regular hours.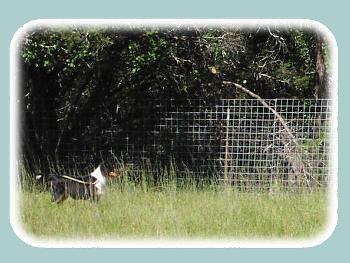 ---