---
---
---
NEW RATES
Effective immediately, a 3% Credit card processing fee will be charged when using credit or debit cards when paying your invoice at our kennel. Other payment options are checks or cash.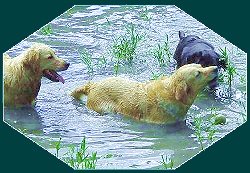 NEWS
Kennel Safety
Our kennel is equiped with Simplisafe for 24/7 monitoring of fire and break ins. In addition the owners live on site.
Spring/Summer Hours 2023
Our Spring/Summer Sunday hours of 6:00 pm to 7:00 pm begin on the Spring time change on Sunday March 12, 2023. These hours will continue until the Fall time change on Nov 5, 2023.
When the Fall time change occurs, we will return to our Fall/Winter Sunday hours of 5:00 pm to 7:00 pm.
Holiday Hours
The Kennel will be closed for pick ups and drop offs on the following dates:
Easter, Memorial Day and Labor Day: closed
Thanksgiving Day and Friday after Thanksgiving: closed
Christmas Eve, December 24th and Christmas Day, December 25th: closed
New Year's Eve, December 31st: we will be open 8:30 to noon.
New Year's Day, January 1: closed
Phone Info
Our phone number is now a mobile phone and you can now text and send pictures or other info.

We are currently experiencing significant delays in receiving voice mail messages. If you cannot reach us on the phone, please text or email so we can get back to you promptly.
Vaccinations
EFFECTIVELY IMMEDIATELY: Shertom Kennels no longer requires the Bordetella vaccine but is still highly recommended to vaccinate your dog.
NOTE ON BORDETELLA: When getting the Bordetella for your dog, please vaccinate your pet at least 2 weeks or more prior to your dog arriving at the kennel unless your vet uses a killed Bordetella virus. If the killed virus is used, the waiting period would be 5 days or 72 hours to build up titer levels before bringing your dog into the kennel. The live virus can shed out to the other dogs in the kennel and your dog and the kennel dogs can be susceptible to kennel cough.

Please bring or send proof of vaccination.